Accueil > Collections > PROJETS > VILLA CA'N GATULUX à Majorque by Inbani
VILLA CA'N GATULUX à Majorque by Inbani
jeudi 11 octobre 2018, par Virish Khaytoo (Sopha Industries)
</p>
This wonderful villa in Mallorca is one of the latest projects that Inbani has had the opportunity to be a part of.

The house is composed of two floors which equal to a total constructed area of ​​500 square meters (plus terrace) and the private land on which it is located is another 50,000 square meters.

Ca'n Gatulux is located in Pollensa, north of Mallorca, and is one of the most luxurious holiday villas in the area. Its privileged location allows its guests to enjoy stunning views of the sea and the Bay of Pollensa.


Ca'n Gatulux is a newly built villa completed in December 2017. This villa has been built using high quality materials and has 7 rooms and 7.5 bathrooms with a maximum capacity of 14 people, including children and babies.

In large part of the bathrooms in the villa, our Strato collection can be found.

The suspended compact modules, from the Strato collection, adapt perfectly to the rustic and modern style of the home.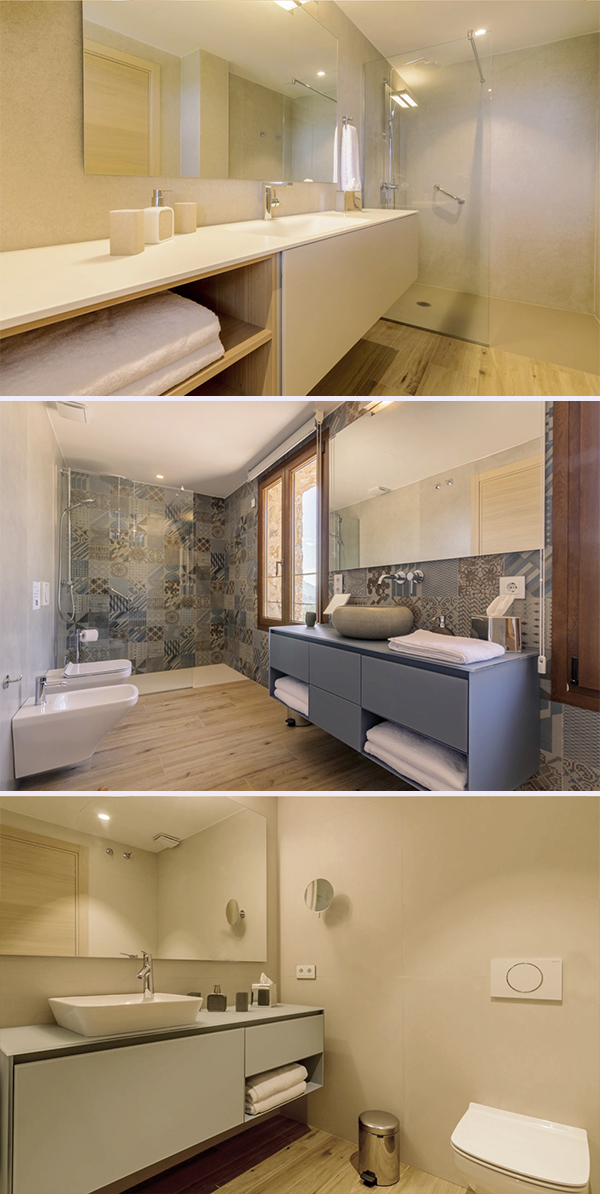 Do you want to know more about our projects? Visit the projects section on our website and enjoy each and every one of them.

Un message, un commentaire, une question ?
Demande de catalogue, demande de prix, demande particulière : laisser vos commentaires ou contactez-nous directement par téléphone au 01 42 81 25 85